Street Pulse brings analytics to recycling.
Street Pulse listens to trash bin opening on the street and provides recycling analysis for its residents. It is scalable and low-maintenance, designed for cities and launched in New York City's East Village in 2013.
Street Pulse bridges the gap of recycling habits for people living in densely populated area: knowing how individual's trashing affects the larger group. Street Pulse bridges this gap without leaking information in the open, only those who live in the neighborhood or are located on the block can access their data . The information is protected via a Geo-lock.
StreetPulse is comprised of collectors plugged to each trash bin, sending a pulse of data to a website when a trash lid is lifted. Each pulse is related to a building and shows how much a trash bin, a recycle bin or a compost bin is used. A Collector Building receives signals from its neighboring buildings and uploads them to the cloud.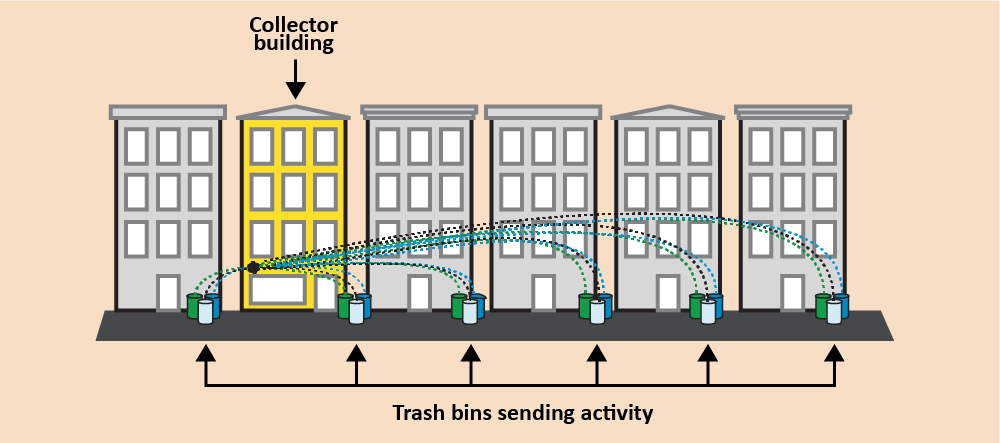 StreetPulse shows information through time. These diagrams show daily, weekly and monthly trends of each inhabitation. Residents and local businesses can use results as a metric for change.
StreetPulse is self-powered via a solar cell and requires virtually no maintenance.StreetPulse can be scaled to complex living units to allow qualitative analysis on high volume user bases.